Are you looking for a best way to enjoy cannabis? Consider using a dry herb vaporizer. Many people prefer using a vaporizer to inhale dry herbs as a healthier alternative to smoking cigarettes and the process of heating material and releasing its active ingredients is called "vaping" rather than smoking because it does not produce the smoke and tar that is produced when tobacco or weed is burnt. What's more, these devices are easy to use. With some of research, you can easily find one that fit your specific needs.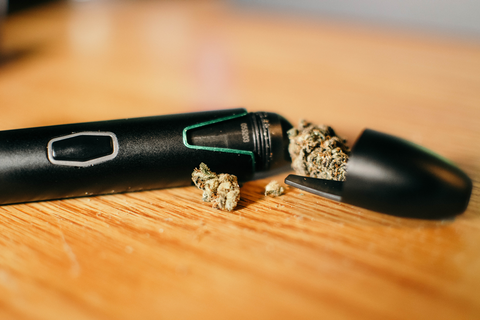 What's a Dry Herb Vaporizer?
A dry herb vaporizer is a device that heats up dry cannabis flowers in order to create a vapor that contains plant material. The flavors and aromas of the dry herb are extracted during the process, and users of this type of vaporizer will feel the effects when inhaling the vapor. While there are some vaporizers that use an oil concentrate of cannabis in a cartridge, this type of vaporizer works with dry cannabis flowers that are inserted into a chamber.
Types of Dry Herb Vaporizer
There are different types of dry herb vaporizer. The most common include:
Session Vaporizer: These vaporizers require you to empty your chamber in one session. You cannot start vaping and decide you want to continue another time.
Portable Vaporizer: There vaporizers have small or portable size allowing you to smoke whenever and wherever. You can load your chamber and starting vaping as you like.
Desktop Vaporizer: These vaporizers have a large size for home use only. The advantage of this method is stronger and more potent effects.
All vaporizers are effective and serve the purpose of the user. For example, people who are consuming medical marijuana, including the elders, will benefit from using a desktop vaporizer whereas people who are constantly on the go but want to consume frequently might want to invest a portable vaporizer.
Vape Parts and Accessories
Most dry herb vaporizers contain the following parts:
A heating chamber made by ceramic or metal
A built-in battery or replaceable battery
Charging cables or cords with outlet plugs
A filter screen
A mouthpiece
A water pipe adaptor
These parts work together to heat the dry herb and produce clean and healthier vape cloud. Some of the parts of your vaporizers are replaceable. At VIVANT, we pay more attention to the purity of flavor, precision control and innovation that you can experience these features and convenience on our products.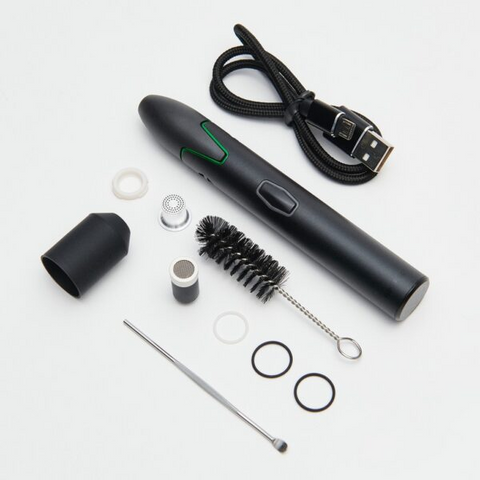 You may also be able to find some necessary accessories. If you decide to use a dry herb vaporizer, you may want to have the below accessories as well.
A dry herb grinder
A packing or loading tool
A small tool for cleaning and emptying herb
Glass or silicone containers to store your herb or concentrate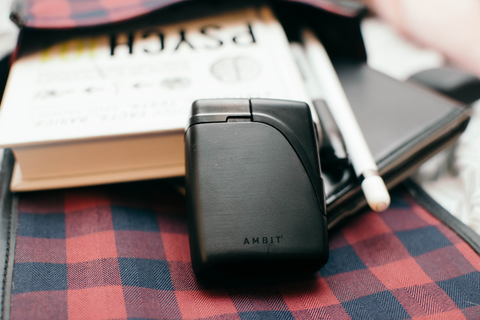 BENEFITS OF DRY HERB VAPORIZER
1.INHALATION
Although inhaling hot air is not good for the throat, the benefits of vaping over smoking is evident. By using the dry herb vapes you avoid any of the carcinogens or toxic chemical produced from combustion.
2.FLAVOR
Smoking cannabis flowers often reduces the original flavor of the bud. The process of combustion loses a lot of the original taste within the dry herb, however, the process of vaporization is able to maintain more flavor.
3.EXPENSE
If you invest in a solid, reliable dry herb vape, it will, without a doubt, be less expensive than smoking regularly. The cost of papers, lighters, and other smoking accessories build up over time. Plus, herbs actually last longer when you're not burning them. A one time vape purchase, and avoiding these expenses, will save your money.
4.CONVENIENT
The convenience of dry herb vaporizers is extensive. It's quicker than rolling, it's more discreet and the smell doesn't stick to clothes in the same way that smoking does. All you need to do is take the vape out, fill up the chamber with your dry herb, and then inhale.
5.SELF-CONTROL
If you're someone who is wanting to keep tabs on the amount you are consuming, then the dry herb vaporizer allows you to do this. It's a lot easier to note for yourself how much herb you are using at a time. Also, you are able to turn up and down the heat, which changes the amount of vapor you inhale.